Paper Shredding KNOXVILLE
Knoxville's Secured Paper Shredding & Document Destruction Services
Rates are by Volume vs. Weight
100% HIPPA compliant
Pick-up service within 30 miles of Knoxville
We provide all the labor of loading your documents on our truck
We provide certificates of destruction
All paper is 100% recycled
Monthly Service available
One-time pick-ups also available
Let Paper Bee Gone give you the peace of mind that your documents will not fall into the wrong hands. We can pick up documents at your home or place of business to be shredded at our secure, off-site, HIPAA-compliant shredding facility with a 100-horsepower industrial shredder. All documents are finely shredded into 1/4″ strips meeting all industry standards. All of the paper/cardboard is also recycled!
In today's environment, you just can not take the chance. Disposal of customer information properly is a legal requirement for companies through the Fair and Accurate Credit Transactions Act (FACTA).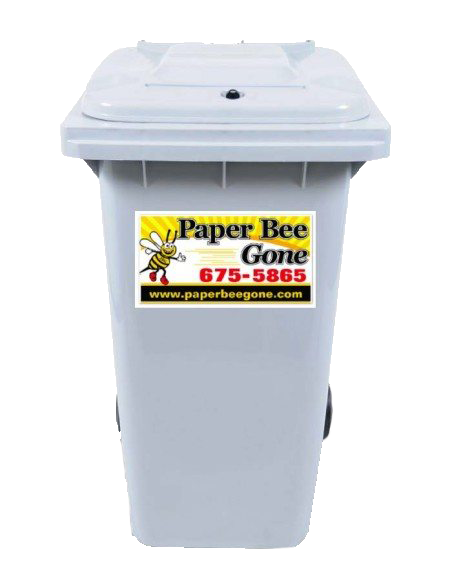 Monthly Paper Shredding Service Available
Junk Bee Gone is now offering a monthly paper shredding service. We have three different shred bins available for whatever your needs are.
Our bins include:
Paper Bee Gone Executive 30-gallon Shred Bins,
Paper Bee Gone 64-gallon Shred Bins
Paper Bee Gone 96-gallon Shred Bins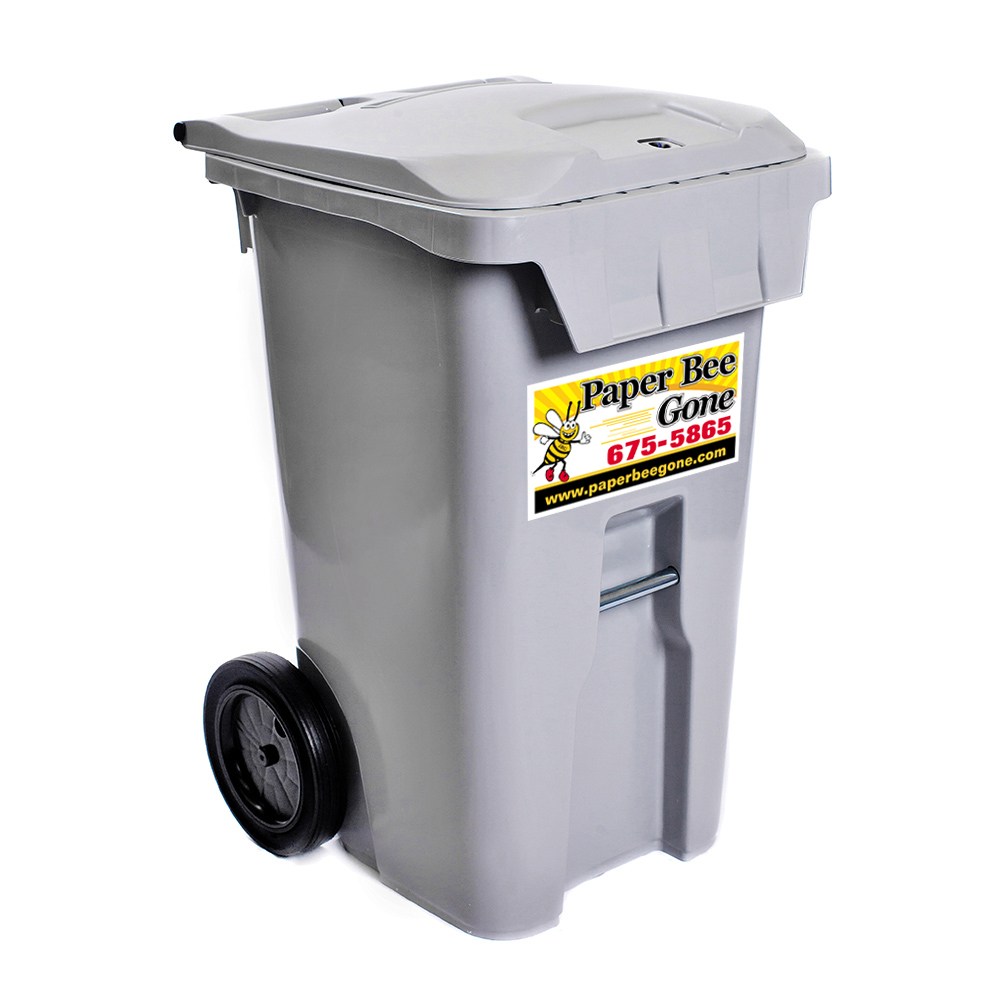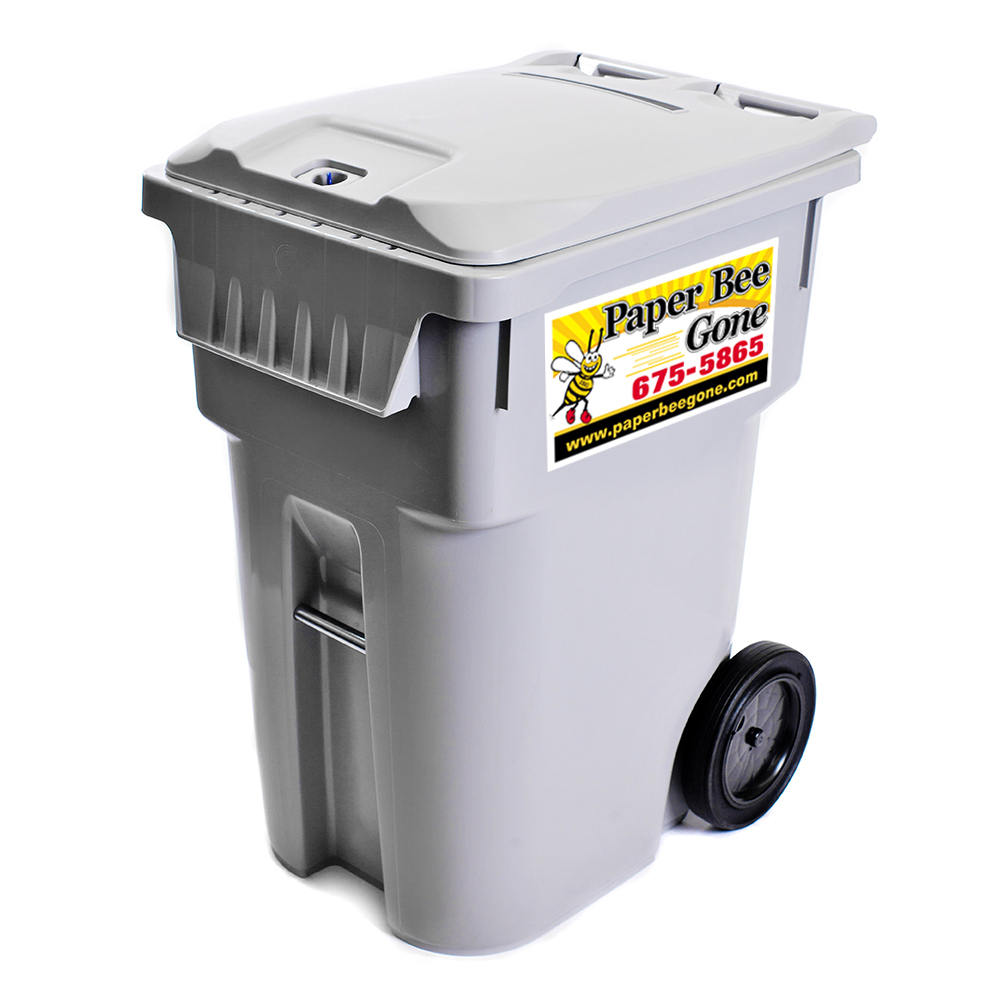 KNOXVILLE COVERAGE AREA
Junk Bee Gone covers about a 40-50 mile radius of Knoxville. Whether you need quick Full Service Junk Removal estimate or a Dumpster Rental, we are here to help. Give us a BUZZ today to schedule an appointment!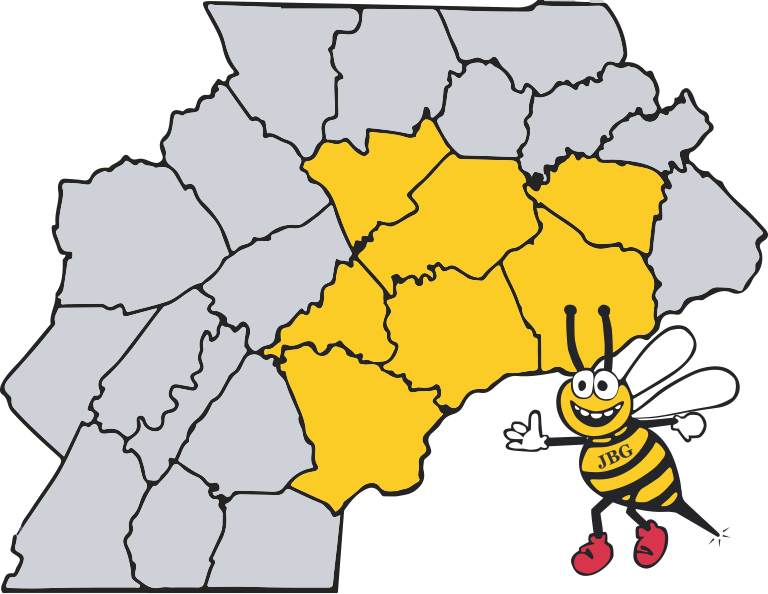 KNOX COUNTY
• Knoxville
• Farragut
• Hardin Valley
• Powell
• Clinton
• Karns
• Strawberry Plains
• Corryton
• Halls
BLOUNT COUNTY
• Maryville
• Alcoa
• Friendsville
• Rockford
• Townsend
• Walland
LOUDON COUNTY
• Lenoir City
• Greenback
• Loudon
• Philadelphia
• Vonore
SEVIER COUNTY
• Gatlinburg
• Kodak
• Pigeon Forge
• Sevierville
• Seymour
ANDERSON COUNTY
• Oak Ridge
• Andersonville
• Briceville
• Clinton
• Rocky Top
• Norris
• Mascot
JEFFERSON COUNTY
• Dandridge
• Jefferson City
• New Market
• Strawberry Plains
• White Pine
ROANE COUNTY
• Harriman
• Kingston
• Rockwood
HAMBLEN COUNTY
• Morristown
MONROE COUNTY
• Sweetwater
• Vonore
• Tellico Plains